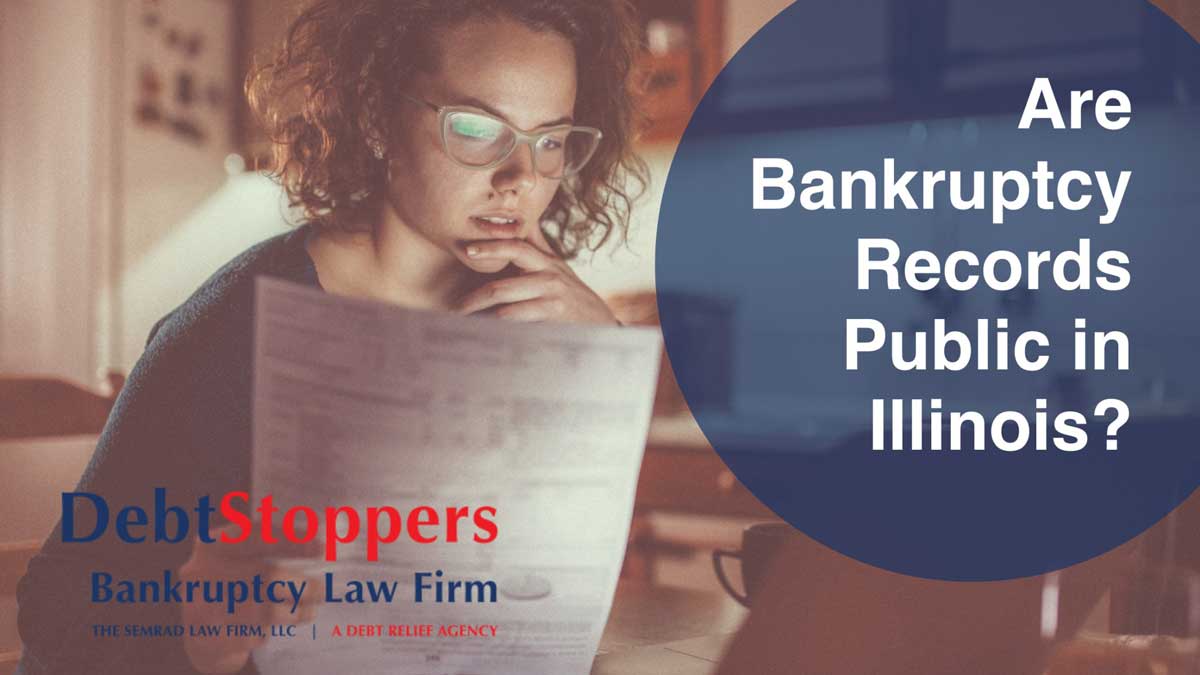 Are Bankruptcy Records Public in Illinois?
Many people know that bankruptcy would be their best option for their family, but are worried about filing because they don't want others to know that they're struggling financially. If you are considering filing for bankruptcy, you may wonder if these records are public in Illinois and how someone can access them.
Are Bankruptcy Records Public?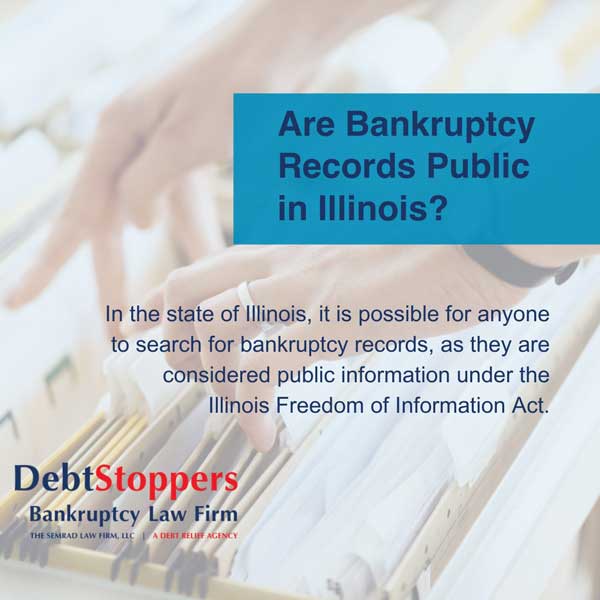 In the state of Illinois, it is possible for anyone to search for bankruptcy cases, as they are considered public information under the Illinois Freedom of Information Act. If someone does a lookup for these cases, they will be able to find information related to the entire process, including all the parties involved, the original bankruptcy filing, discharge and dismissal orders, voluntary and involuntary petitions, and the final judgment.
If the files were sealed by the court, they will not be accessible to the public. Additionally, cases that occurred before 1989 are not available online.
How Can You Access Public Bankruptcy Records in Illinois?
It's important to understand that the state government does not maintain bankruptcy files. This is because federal courts have jurisdiction over Illinois bankruptcy cases, so all bankruptcies must be filed in federal court. There are three different federal districts in Illinois, and you'll need to file in the district court closest to you.
To access bankruptcy files in Illinois, you have several options. It's possible to obtain records directly from the court by going in person and requesting them from the clerk. Records can also be accessed online, or they can be sent by mail.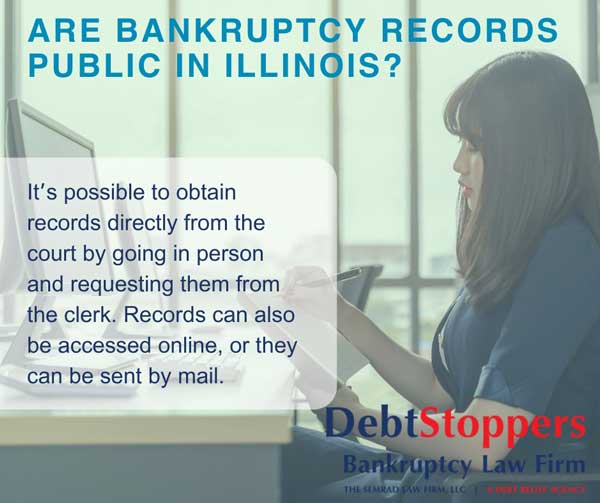 To view case information online, you can use the Public Access to Court Electronic Records (PACER) system. You'll need to create a PACER account to use the online system. If you don't want to sign up, you can request that the documents be mailed to you instead.
Once a PACER account is created, the user will be able to search for cases by name, case number, social security number, or tax identification number.
Is This Service Free?
While it is often free to access these records online, there is technically a cost.
When searching for this information using PACER, you will be charged $0.10 per page. However, if you spend less than $30 in any one quarter, the fees are waived, and your account balance will be reset to $0.
According to the rules, the $0.10 charge applies from simply viewing the information. The pages don't have to be downloaded or printed for charges to accrue. You will be notified before you receive any charges. If you accrue more than $30 in charges in one quarter, you will be billed quarterly.
Most people aren't looking up substantial numbers of documents, and the search ends up being free.
Final Thoughts
The thought of other people knowing your private financial details can be scary. But, you should never let your fears stop you from getting the help you need. While bankruptcy records are public, remember that for someone to see them, they must specifically search for them. This means that your filing will often remain unknown.
If you have questions or want to get started with the process, DebtStoppers is here for you. Contact us today to request a free consultation with an experienced attorney and receive the help you deserve