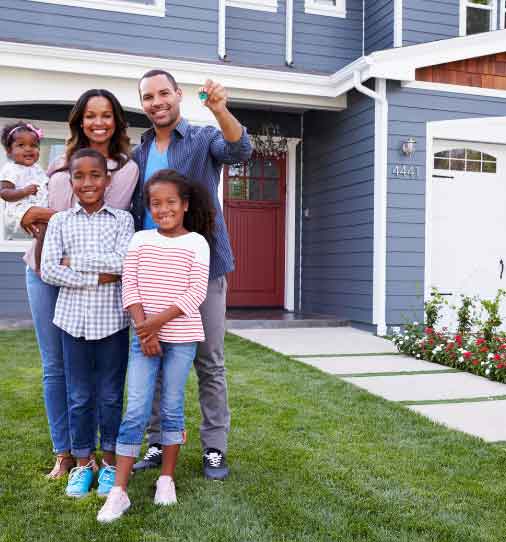 Illinois lenders earn more money from late fees, penalties, and other charges than they do from on-time mortgage payments. So the longer they can keep you on the hook, the more money they can take. Sometimes a bank will even act like they are working on modifications while secretly working towards foreclosures in Illinois.
Don't fall for their scam. If your bank is resisting a modification, it's time to give DebtStoppers a call. You can schedule a free, no-obligation consultation with one of our qualified Illinois attorneys to discuss your options moving forward.
Why Mortgage Modification Isn't Enough
Even if you manage to get the bank to modify your loan, it probably won't be enough to end your money troubles. Most of us aren't struggling financially because our home loan payments are too high; we're struggling because of all the other debt sources in our lives. Credit card debt is usually the biggest obstacle to achieving financial security in Illinois.
While modifications might save you a few hundred bucks a month, that probably won't make a dent in your debt. In fact, many people who receive modifications quickly fall into delinquency again. The problem isn't that they can't afford their loan payment; the problem is they can't afford to pay their unsecured debts.
Bankruptcy Can Help Break the Cycle
Mortgage modifications just don't cut it. If you're tired of dealing with the bank's run-around, it's time to consider another option. To keep your home, you need to deal with the underlying problem: your other types of debt. Fortunately, helping you get out of this type of debt is the reason Illinois bankruptcy laws exist.
Filing for Chapter 13 bankruptcy in Illinois can be a more accessible and effective solution for your financial problems. While you'll still have to pay your original mortgage, Chapter 13 bankruptcy eliminates about 90% of your other bills, which is what's really causing your financial woes. Chapter 13 also allows you to lower your car payment to reflect your car's actual value instead of the inflated amount you're stuck paying towards your current loan.
We can help eliminate your debt with a DebtStoppers Chapter 13 bankruptcy plan. Fill out our free personal debt analysis form today, and our friendly Chicago foreclosure defense lawyers can create bankruptcy programs specifically designed for your circumstances. Call or text DebtStoppers today at 312-913-0630 to get started.
DebtStoppers can help you save your home and stop foreclosure with an Illinois Chapter 13 bankruptcy plan that fits your needs. Reach out by phone or text today - 312-913-0630.